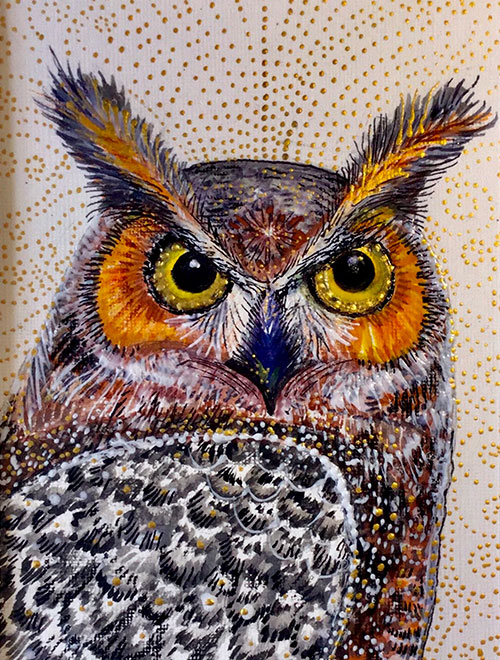 Great Horned Owl Medicine: Your Inner Knowing
Great Horned Owls fly on silent wings, navigating with ease through the forest in the light of the moon. Though many birds find resting places by sunset, Owls are nocturnal. They're in their natural element in the night.
Great Horned Owls have exquisite feathering, highly attuned senses, and distinctive voices. Living in an intricate web of relationships, Great Horned Owls don't look outside themselves for the authority about what to do and how to be.
Great Horned Owl Medicine soars with clarity, purpose, and ease, guided by the wealth of knowledge carried within. In the ways of Great Horned Owl, inner knowing is a trustworthy guide.
Carry Great Horned Owl Medicine with You:
Are self-doubts and confusion clipping your wings? Take a closer look at the ways you're giving your power away to others as the authority.
Reclaim, explore, and celebrate the wealth of knowledge you carry within.
Honor and express your unique ways of being, seeing, relating, and moving through daily life.
Spread your wings and free yourself to take flight, following your inner knowing as your trustworthy guide.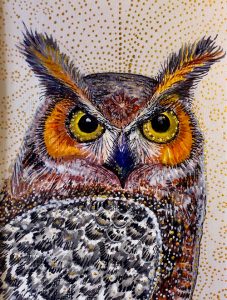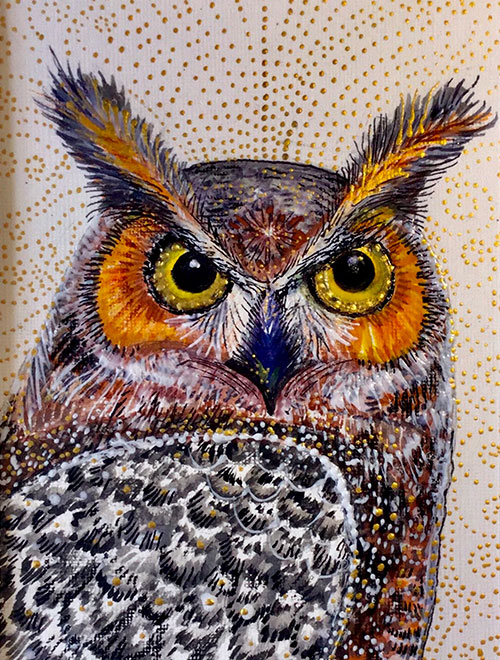 Art by PattyMara Gourley
See more of our Bones Spirits Bundle