Apprenticeship Programs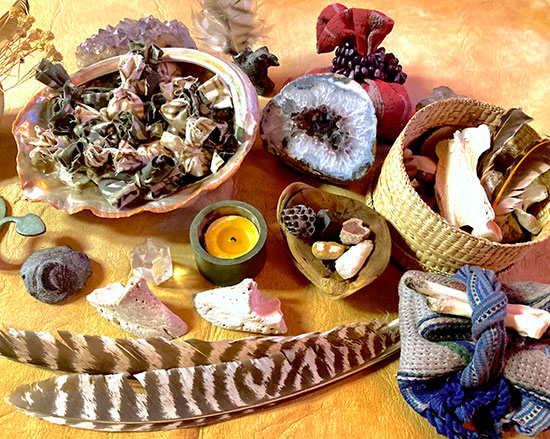 Living in Balance from the Heart 
Apprenticeship in the Ways of Ka Ta See

New Apprenticeship Circle begins in January 2022
The elders shared their ancestral lineage to empower our personal awakening and bring balance to the earth. Harmony, equity, unconditional love, heart to heart relationships – these are the ways of living in balance, living ka ta see.
The traditional ceremonies and spirit journeys you will learn are self-empowering processes, sacred healing tools, you can bring into your everyday life.
Live centered in your heart. Free yourself from judgments and fears. Build loving, respectful relationships. Cultivate clear communication with the spirit world.

""
The Apprenticeship Program has been life-changing and life-affirming. JoAnne is deeply authentic in her teachings. She creates safe and nurturing space that allows me to remember who I am and my connectedness to the world.
— B.M.
Apprenticeship Continuing Studies: Throwing the Bones Ceremony

Chea Hetaka, a Ka Ta See elder, describes Bone Throwing as the oldest form of divination on our earth. In the Bone Throwing Apprenticeship, you'll have the opportunity to delve into the traditional ways for creating your personal medicine bundles. You'll learn the fascinating, complex dynamics of Throwing the Bones.
The Bone Throwing Apprenticeship is filled with personal healing, magic, intrigue, and adventure. You will deepen the skill of connecting with both the seen and unseen realms. Cultivating clear communication and lifelong relationships with your spirit guides is a gift beyond measure. It is a great honor to share these ancient medicine ways with you.
Interested in Apprenticeship in Bone Throwing?
Find out more about Throwing of the Bones Ceremony:

""
I feel a dynamic, living force in this tradition. The bones speak through you powerfully and you carry this lineage with such grace and beauty.
— M.J.