Song Ceremony
Finding Your Song Ceremony is a traditional ceremony in the Ka Ta See lineage.
This guided ceremony is a pathway for remembering your natural way of being ~ loving, aware, awake, connected, peaceful, playful, creative, knowing, curious… and so much more.
Settle into a quiet space and experience the Song Ceremony:
Repeat the ceremony often to support yourself in coming back home on the inside, to the remembering of who you really are.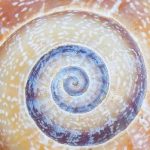 Manaole U Manaole,
from my heart to the heart of the mother earth to your heart,
JoAnne

Return to Home page.