About JoAnne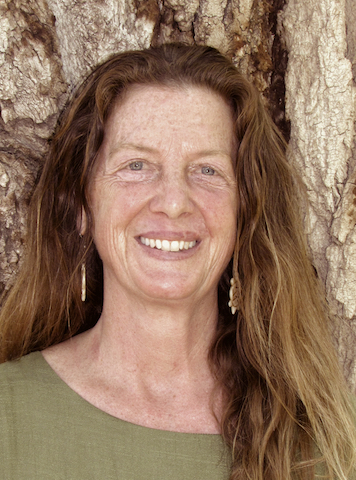 JoAnne Dodgson's life is centered in the lineage of Ka Ta See and the path of the kala keh nah seh ~ healer, teacher, ceremonial guide, and weaver of webs of balance. She offers ceremonial healing, apprenticeships, and retreats to remember our belonging and weave harmony in our relationships with ourselves, each other, our earth, and web of life.
JoAnne has been learning and living the ways of Ka Ta See for over twenty years. She has a doctorate in Counseling Psychology with a specialty in Holistic Health. As a therapist and community activist, she was on staff in trauma healing centers and college counseling centers. She was on university faculty in transpersonal psychology, women's studies, and holistic health programs. Earlier in her career, JoAnne was a teacher in public schools and residential programs for adolescents. She also served as the director of a women's shelter.
JoAnne loves the medicine of stories and has written several books including Spirit of Chocolate: A Woman's Journey to the Rainforest in Search of Her Dreams and UnLeashing Love. She lives in the enchanted desert mesas of New Mexico.


""
There are no words that can touch the Beauty, Peace, Wisdom, Depth, and Love of your work.
— M.C.
About Ka Ta See
Ka Ta See is an ancestral lineage that has been lived and protected for tens of thousands of years. The teachings and ceremonial ways of Ka Ta See are passed along generation to generation through story and ceremony, apprenticeships, experiential learning, and the healing arts.
Chea and Domano Hetaka, elders and lineage-carriers of Ka Ta See, made their way from the Eastern Andes to North America in the 1970s. They were on a quest to share their traditional medicine ways. The elders understood the world was spinning out of balance, that people were buried in stress, judgments, addictions, and fears. The elders trusted in our ability to wake up, to remember the beauty and truths of our humanness, to weave the web of life with balance, harmony, and love.
When translating their ways to English language, the elders chose the word Song to describe the whole self, your genuine and natural way of being, the knowing of who and what you really are. Everything is alive and everyone has a Song – every tree, rock, river, cloud, bird, animal, insect, plant, and human.
Remembering your Song, living and being your Song, is your personal balance and well-being. Living in balance from your heart awakens respect, freedom, love, and healing in your relationships with other humans and the extraordinary web of life.


""
Thank you SO much, JoAnne, for the beautiful re-minder of who we are and where we really fit in the magical wonder that is our Life!!!
— C.R.