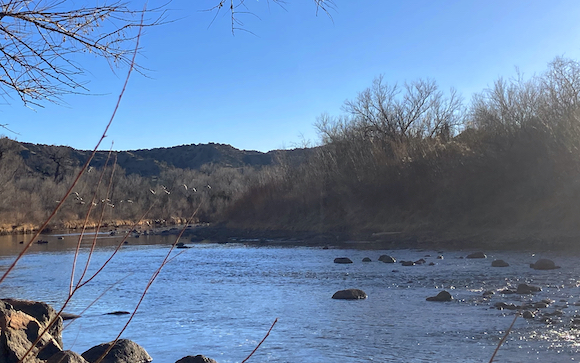 Lily hid when we moved into our new home. Getting her in the cat carrier to make the one-hour drive was traumatic for us both. Once free from the confinement, Lily darted behind a water barrel on the porch. She stayed hidden away the rest of the day, peeking out now and then, taking a few steps toward me and touching my leg with her front paw, and then scurrying back to her safe space. When I coaxed Lily indoors, she crept low to the ground and found refuge in the back of a closet.
Lily needed time to assess her new situation. She needed comfort and protection while gathering information, weaving the unfamiliar sights, sounds, and scents into a comprehensible picture. Stillness and sanctuary allowed her instinctive nature to set the timing and pace for how, where, and when to take her next steps. Day by day, Lily stretched further into her new environment, claiming her territory, expressing her curious and playful loving self, her exuberant feline spirit coming back home.
Coming back home. That's how I've been feeling too. Exhausted by rearranging every little thing in my life, I've found refuge sitting by the river. The sounds of the rippling currents are healing. The dance of sunlight on water is a delight. Sandhill Cranes, Red-tailed Hawks, and Geese have flown by. Great Horned Owls live across the river in the Cottonwood Trees.
I'm settling into new rhythms, cultivating new connections, rekindling old friendships, reweaving the web of my life. I've returned to the land that speaks to my heart, that got under my skin and settled into my bones when I visited on a summer roadtrip over twenty-five years ago.
My dog, Jasmine, is buried a few miles north in the red rock mesas where her wild dog spirit still runs free. She's been here all this time, calling me home.