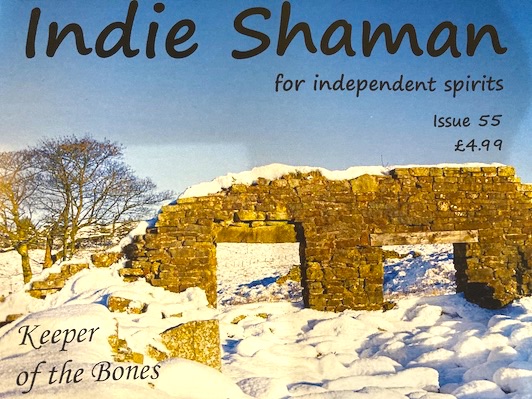 I'm honored and delighted to have my essay, Keeper of the Bones, published in Indie Shaman.
Please visit their website to subscribe to their magazine (print or digital issues) to enjoy Keeper of the Bones and other authors' writing.
Indie Shaman is an independent publisher based in the U.K.
Independent publishers offer diverse voices and stories
that touch our hearts and minds,
enrich our conversations,
awaken possibilities for healing and innovation,
as we move through these changing times on our earth.